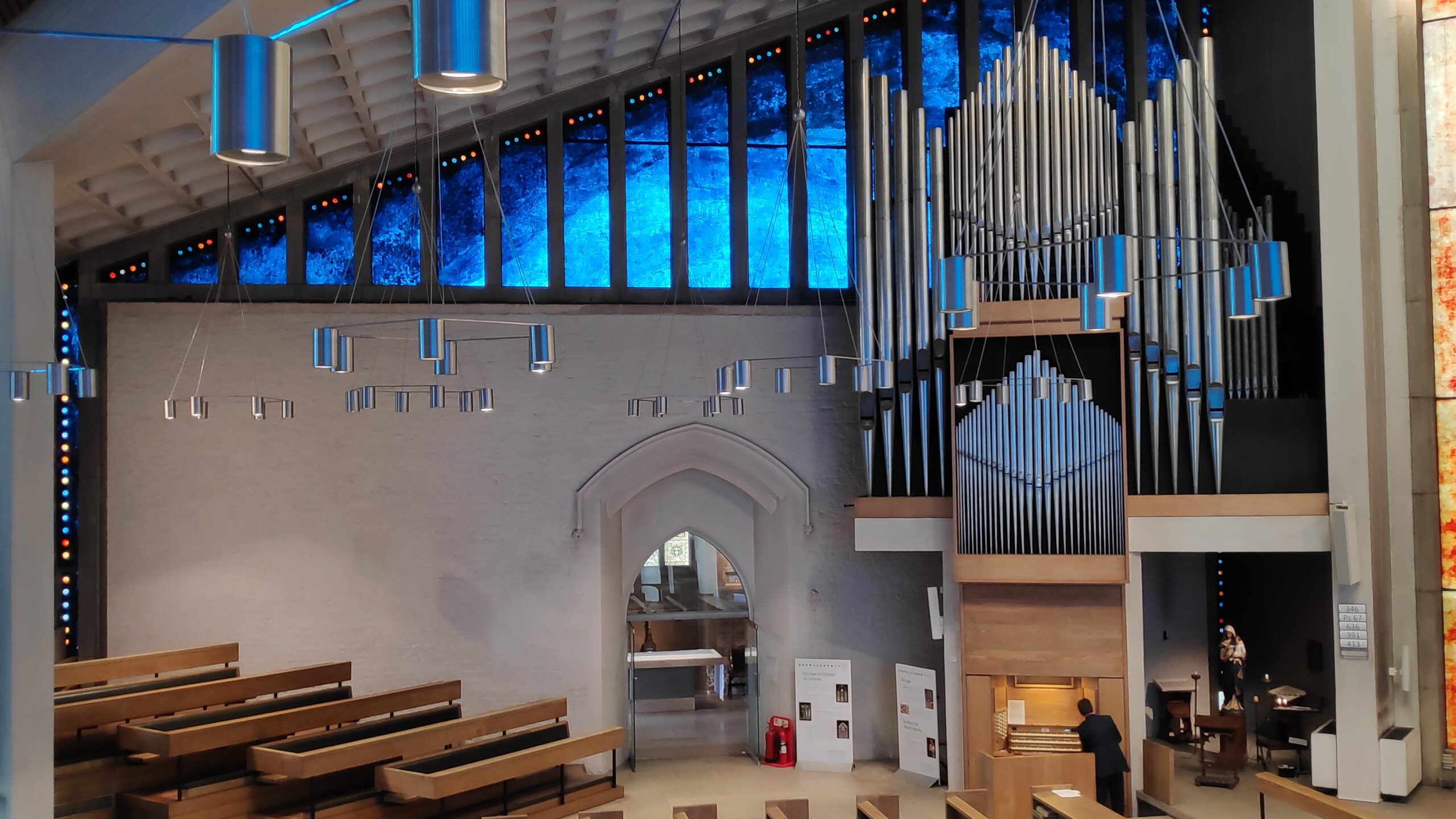 President's Page
All Saints Church, Clifton
President's Page
The Concert Organ in Bristol Beacon (Colston Hall)
President's Page
Christ Church with St Ewen, City of Bristol
President's Page
Bristol Cathedral
President's Page
St Mary Redcliffe
President's Page
Clifton College Chapel
{{title}}
Officers 2022-2023
President: John Marsh
Vice President:  Nicholas Sherwood
Junior Vice President: Claire Hobbs
Treasurer: Malcolm Gibbs
Secretary: Eric Tyson
John Marsh – Presidential Manifesto
It was a surprise and great honour to be asked in May 2019 to become junior vice president knowing the process traditionally progressed to becoming president for a year. Sincere thanks to all involved in the nomination and for your confidence in my abilities to become, if records are accurate, the 90th president.
Thanks to the retiring president John Davenport, for his leadership during the last year as the country and our association cautiously emerged to staged normality after the limiting restrictions during the pandemic. Online virtual events had continued via Zoom including talks, recitals, and AGM, then anticipation of the first live event being a picnic in the gardens of All Saints Church Clifton followed by a recital. Various events then followed including recitals, trip to Oxford area venues, an annual lunch, and a superb president's concert.
Fascination with organs and the sound started for me at an early age as a young treble in a church choir near Weymouth, whilst also having piano lessons and hoping one day for progression to the organ. This didn't quite happen being a late piano starter and soon schoolwork then college and engineering apprenticeship studies prevented few extracurricular activities. However the love of organs did not diminish and in fact flourished during a fulfilling career in engineering and business development.
My B&DOA membership commenced in 1989 a few years after moving to the Bristol/Bath area and discovering the wealth of concerts and recitals on offer to an enthusiastic listener. The association provided a wealth of information regarding organ events and in later years has led to new friendships with like-minded people.
In preparation for a presidential year and providing a full programme, I've identified three objectives for special focus by way of a manifesto:
Produce a new web site which commenced more than a year before taking office and is now fully functional with grateful assistance and maintenance from Allen Harris. It is a wealth of current news and information incorporating on the noticeboard aspects of the Diary-Of-Musical events (DOM) that Chris Mansfield heroically managed for many years.
Engage B&DOA with Bristol Music Trust and Bristol Beacon to see the Harrison &Harrison concert organ re-installed, then valued, promoted, and played. This is an ongoing process which started in October 2021 with a meeting at Bristol Beacon and then the February Zoom presentation to the association by the CEO Louise Mitchell and Oliver Condy.
During James Drinkwater's presidency 2018-19, we had a campaign to increase student membership. Now I would like to extend that with a challenge to existing members each to recruit a new member, who does not need to be a player: just enjoying listening to, and having an interest in, these magnificent instruments is enough. This will be helped by new reduced membership costs to be introduced by September 2022.
The coming 12 months has a full programme containing recitals, day trips, illustrated talks, a trip away, and annual meal. Several winter events will be virtual online enabling all members opportunity to attend. Full details will be circulated by email to members and published on the web events section.
Thanks to fellow committee, officers, and members in anticipation of your support during the coming year of varied events for all players, listeners, and those with a general interest in organs, developing a lively organists' and organ association.